Beta Analytic Recent News
For the latest company news, visit www.radiocarbon.com

Latest Holiday Schedule

Specialized Isotope Services by Isobar Science, a Beta Analytic subsidiary
Over the years, archaeologists have observed one thing in common among prehistoric cemeteries worldwide—the dead were buried in a fetal position. The prehistoric dwellers in central Sudan, however, had "unusual" burial rites as evidenced by the prone and extended position of the skeletons found in Al Khiday 2.
Read More
Beta Analytic, Inc. is one of the sponsors of the 16th Annual Meeting of the European Association of Archaeologists to be held in The Hague, The Netherlands, from September 1-5, 2010. This year's meeting will take place in the Royal Conservatoire. Mr. Alexander Shroff will attend the event as Beta Analytic's representative.
Read More
There are hundreds of ancient towers in Southwest China shrouded in mystery, the most notable of which have star-shaped designs. Clusters of towers have been erected on mountain slopes, and lone towers were built in river valleys. The purpose of these structures remains unclear. How they survived in a region prone to strong earthquakes is yet another unanswered question. Their age, however, has already been determined through radiocarbon dating.
Read More
ISO/IEC 17025:2005-accredited Beta Analytic, Inc., was a featured exhibitor at the European Geosciences Union's 2010 General Assembly to be held in Vienna, Austria, from May 2 to May 7, 2010. The company's booth was located in the Exhibition Entrance Hall (Booth #47). Ron Hatfield, one of the directors of Beta Analytic, attended the event.
Read More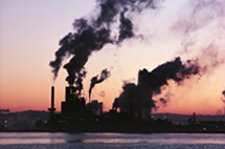 Researchers from the University of Groningen suggest that companies use carbon-14 based methods to determine the biogenic fraction of industrial CO2 emissions. Emission authorities can also use this modified form of radiocarbon dating to verify data estimations of biogenic CO2 emissions as carbon-14 methods have proved to be reliable and sensitive to such application.
Read More