Beta Analytic Recent News
For the latest company news, visit www.radiocarbon.com

Latest Holiday Schedule

Specialized Isotope Services by Isobar Science, a Beta Analytic subsidiary
The world's largest professional carbon-14 dating lab Beta Analytic Inc. is supporting the Dritter Osterreichischer Archäometriekongress (Third Austrian Archaeometry Congress) as a co-sponsor. The two-day congress is held at the Interfakultärer Fachbereich Gerichtsmedizin und Forensische Neuropsychiatrie (Department of Forensic Medicine and Forensic Neuropsychiatry) of the University of Salzburg beginning May 13, 2011.
Read More
ISO/IEC 17025:2005-accredited
AMS dating
lab Beta Analytic Inc. is one of the sponsors of Tree Rings in Archaeology, Climatology and Ecology (TRACE 2011) held at the Muséum des Sciences Naturelles in Orleans, France, beginning May 11, 2011. The four-day conference features the latest researches in tree ring analyses, dendrochronology, and dendroecology.
Read More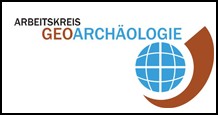 As part of the the 625th anniversary celebration of the University of Heidelberg (Ruprecht-Karls-Universität Heidelberg), the university's Geographical Institute hosted the 7th Annual Meeting of the German Working Group on Geoarchaeology (Arbeitskreis Geoarchäologie). The symposium took place on May 6 to May 8, 2011.
Radiocarbon dating lab
Beta Analytic, Inc. was a participant at the event.
Read More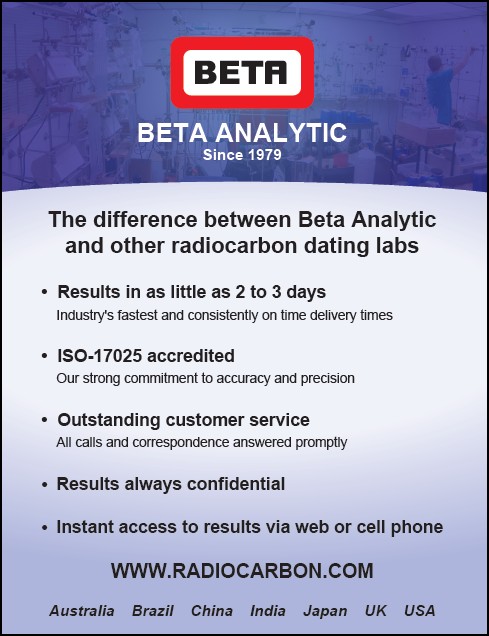 Beta Analytic highlights its lab's advantages over other
radiocarbon dating
laboratories in a series of ads.
Read More
In an effort to promote our carbon-14 dating services worldwide, we would like to invite organizers of archaeology, anthropology, and geoscience conferences to contact us about your event's advertising opportunities. If your participants are archaeologists, anthropologists, cultural heritage managers, and geologists, we would like to be a part of your conference either as an exhibitor or advertiser.
Read More