Beta Analytic Recent News
For the latest company news, visit www.radiocarbon.com

Latest Holiday Schedule

Specialized Isotope Services by Isobar Science, a Beta Analytic subsidiary
As part of its effort to support archaeologists in the UK, ISO/IEC 17025:2005-accredited AMS dating laboratory Beta Analytic joins the annual conference and training event of the Institute for Archaeologists (IfA). This year, Beta Analytic is sponsoring the session entitled "Trenches and ivory towers: universities and commercial field archaeology." The IfA 2012 conference is held at the Oxford Town Hall from April 18 to April 20, 2012.
Read More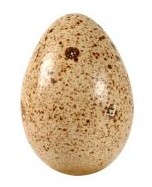 Eggshell can be dated - some had very reasonable dates, others not. The key factor is that the carbon present in the shell truly represented the time of life/death of the individual [or research subject] and is not of secondary origin.
Read More
Beta Analytic Global Operations Manager Florencia Goren invites participants of the "Hydrogeology of Arid Environments" conference to visit the company's booth at the exhibit hall. The four-day conference in Hannover, Germany, is scheduled to begin on March 14, 2012. Ms. Goren welcomes any inquiries regarding the practical applications of groundwater dating.
Read More
Beta Analytic Inc., a radiocarbon dating laboratory in Miami, Florida, is co-sponsoring the First Zooarchaeology Conference in Portugal / I Congresso Internacional de Zooarqueologia em Portugal (ZaP 2012). The two-day conference will be held at the University of Lisbon beginning March 8, 2012. Martin Tesini, Beta Analytic's Operations Manager for Latin America/Iberian Peninsula, will be taking charge of the company's booth at the conference.
Read More
Beta Analytic provided support to the Alaska Anthropological Association (AAA) by co-sponsoring its 39th annual conference held at Hotel Deca in Seattle, Washington, from February 29 to March 3, 2012. The conference theme was "Northern People and Landscapes in Times of Change." The ISO/IEC 17025:2005-accredited radiocarbon dating lab was one of the general sponsors of the event. This is the second time Beta Analytic has co-sponsored the AAA's annual meeting.
Read More