China Operations Manager Fuming "Steven" Liu is inviting participants of the 2011 China Engineering Geology Annual Conference (2011年全国工程地质学术年会) to visit Beta Analytic's booth at the event currently held at Qinghai Jianyin Hotel in Xining City. Organized by Xi'an Center of Geological Survey (CGS), at least 450 researchers are expected at the four-day event which ends August 6, 2011.
The 2011 annual conference is hosted by China Geological Society's Professional Committee of Engineering Geology, China Geological Survey Bureau, and Qinghai Provincial Bureau. Topics at the conference include prevention of geological disasters in earthquake-prone areas, geological hazards mitigation and disaster response mechanisms, geological disasters in Three Gorges reservoir area, Loess Plateau of geological disasters, soil engineering, and engineering geology theory and technical methods, among others. About 95 experts and scholars are expected to collaborate on an academic report.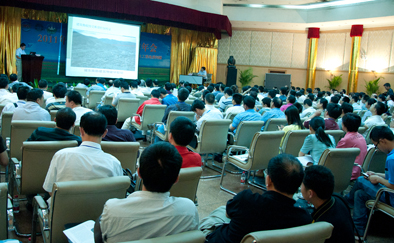 One of the Presentations at the 2011 Conference
"I am glad to meet many researchers focused on earthquake studies and introduce Beta Analytic's fast and high-quality services. It is a surprise for many of them that they don't have to wait months to get their AMS dating results. At Beta Analytic, results are routinely made available in a matter of days instead of months," Mr. Liu says.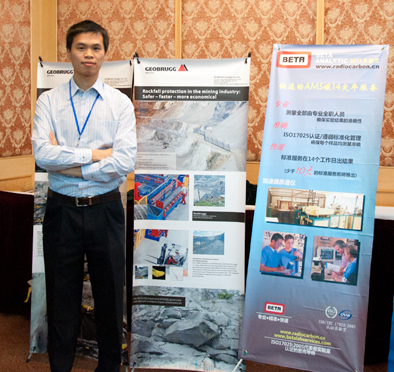 Fuming Liu at the 2011 China Engineering Geology Conference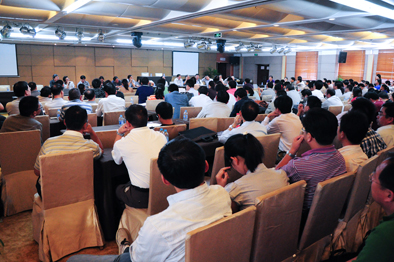 2011 China Engineering Geology Conference
High-quality AMS Dating Services
ISO/IEC 17025:2005-accredited Beta Analytic is the world's largest radiocarbon dating lab. Based in Miami, Florida, the lab offers the fastest turnaround time in the industry. To better serve its clients in Mainland China and Taiwan, the company opened a sample forwarding office in Beijing. The office at Raycom InfoTech Park, No.2 KeXueYuan South Road, Haidian District has been accepting samples since 2009. Samples sent to the Beijing address are forwarded to the Miami lab via overnight courier service at Beta Analytic's expense.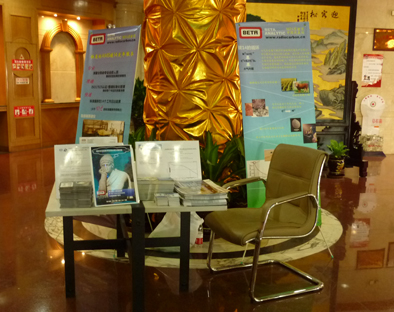 Beta Analytic's Exhibit at the 2011 China Engineering Geology Conference
Aside from the geology industry, Beta Analytic also provides
AMS dating
to archaeology, cultural resource management, forensics, and groundwater industries. For more information on Beta Analytic services in China, please contact Mr. Liu at info@radiocarbon.cn or call (+86) 010 5982 2196.